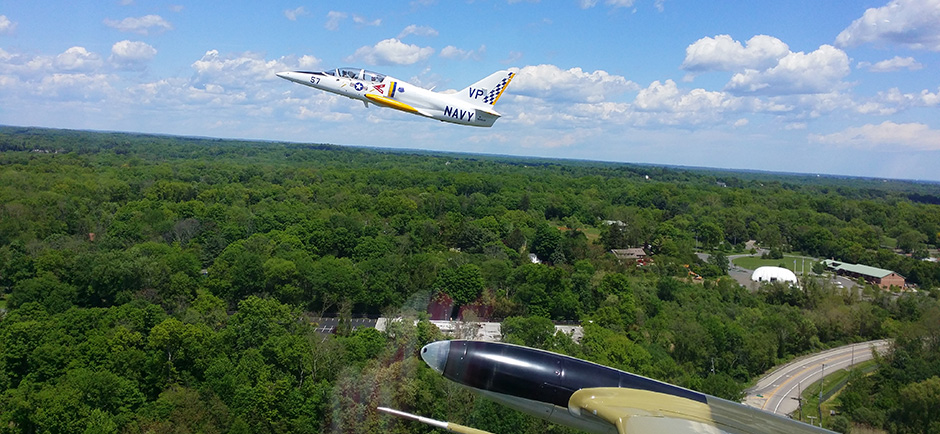 Jet Upset Prevention and Recovery Training for Professionals
Why Upset Training
The FAA cites loss of control as the leading cause of hull losses and passenger fatalities in air transport operations worldwide between 1998 and 2007, causing 25% of all crashes and 40% of all fatalities.
In response, the FAA and NTSB have repeatedly called for additional training in pilot recognition and recovery from unusual attitudes.
A recent study by the FAA's Office of Aviation Medicine further reveals a "large disparity" between how pilots trained in upset recoveries using only ground-based simulators performed versus pilots trained to recover from an upset in an aircraft capable of all-attitude maneuvering flight.
As a professional pilot, you know there is no substitute for the most realistic training possible. You train for every contingency, but unless you have been trained to recover a severely upset aircraft, your chances of surviving an actual upset event are dangerously slim.
Why the L-39
The L-39 is purpose-built for jet training. The L-39 feels like a business jet. Training in an aircraft that shares the attributes and handling qualities that you're used to minimizes negative learning and enhances directly transferrable skills.
Why Acrojet
Acrojet's upset prevention and recovery training (UPRT) leverages industry best practices to give you the valuable tools to recognize and recover from unusual attitudes, and the skills to prevent them in the future.
The classroom phase involves approximately 4.0 hours of academic instruction covering upset causes, basic flight aerodynamics, and upset recovery techniques. The curriculum relies heavily on the recommendations of the Upset Recovery Industry Team (URIT), a group comprised of over three dozen airlines, aircraft manufacturers, training organizations, and government agencies.
The URIT produced a program of instruction – to be used as a template for the creation of Upset Recovery Training programs – known as the Airplane Upset Recovery Training Aid (AURTA). Acrojet adhered closely to the recommendations of the AURTA in establishing an aircraft-specific URT program.
Training on Your Turf
Minimize the impact on your flying schedule and travel budget. Let Acrojet bring realistic training using industry leading guidance and proven techniques straight to your hangar doors! Contact us to find out more about our Deployed Training Program.