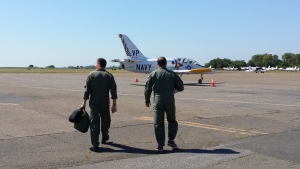 Training On Your Home Turf
Eliminate travel costs and minimize lost schedule time.
At Acrojet, we want to remove every obstacle that keeps you from adding upset training to your training regimen. We've developed a deployable UPRT program that allows us to bring the training to you. We'll bring the classroom training, the aircraft, the knowledgeable trainer and the proven instructional techniques, and you supply the willing student.
Of course, if you still want to visit Acrojet World Headquarters in sunny Stratford, CT, we can arrange that too. Call us at 203-577-8633 to find out more about bringing world class upset training to your hangar doors.